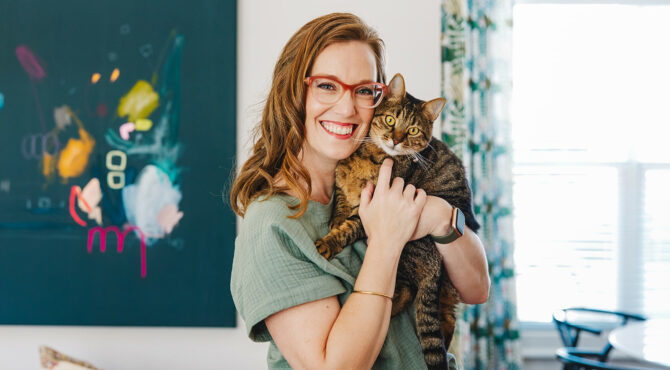 Today, I am 20 days away from my 45th birthday. Tomorrow, I will go in for a robot-assisted total laparoscopic hysterectomy with bilateral salpingo-oophorectomy. This is hopefully the final surgery in a long list of preventative steps I have taken as a result of my BRCA 1 status. Research suggests that BRCA 1 patients have a high risk of ovarian cancer and perhaps also uterine cancer.
As far as we know…nothing is wrong. I had my regular CA 125 blood work done and regular ultrasound that I do annually or biannually. Things looked pretty normal but the CA 125 levels were a little high but still in the normal range. Stephanie Allen, my gynecologist, and friend called me to say, "Please go see this gynecological oncologist and get his opinion." So I did. And Dr. Wilson was pretty adamant that it was time. We spent a good long while talking through things and decided we would go ahead and schedule surgery.
I have dreaded this one the most. I have lots of questions about how this one changes my body and life in general. What will menopause feel like? Will I gain weight? What hormonal changes will come? Should I do hormone replacement? What are the risk and benefits of that? How long will it take to recover? How long until I can lift weights again? Will losing my uterus cause all kinds of problems? So many questions.
What I DO know…is this. I have a great team of doctors who I have consulted….again and again. Those great doctors have shared medical journals, notes, research, and more with me and have let me lead this step when I felt fully ready. I have a great support team. My wonderful husband and my mom will take great care of me physically. I have a pelvic floor therapist I have already spoken to that I will be meeting with post-surgery. My trainer at the gym is on board with modifying my workouts throughout my recovery. I am so grateful!
It's interesting to me that this surgery would be harder mentally than my breast surgery and reconstruction. That was WAY harder physically but somehow I was brave enough to take that step. So I know that I am brave enough to take this step.
I think there is a bit of sentimentality kicking in this time. This precious body I was given has carried three babies. I am forever grateful to this body and all the ways it has nourished life. My mom even called me today to make sure I was doing ok emotionally with it all. I'm known to compartmentalize my emotions and not really connect with them sometimes. It's ok…I have a couple of good "feelers" as family and friends who help me remember that this is a big deal.